Astronomy instructor brings eclipse home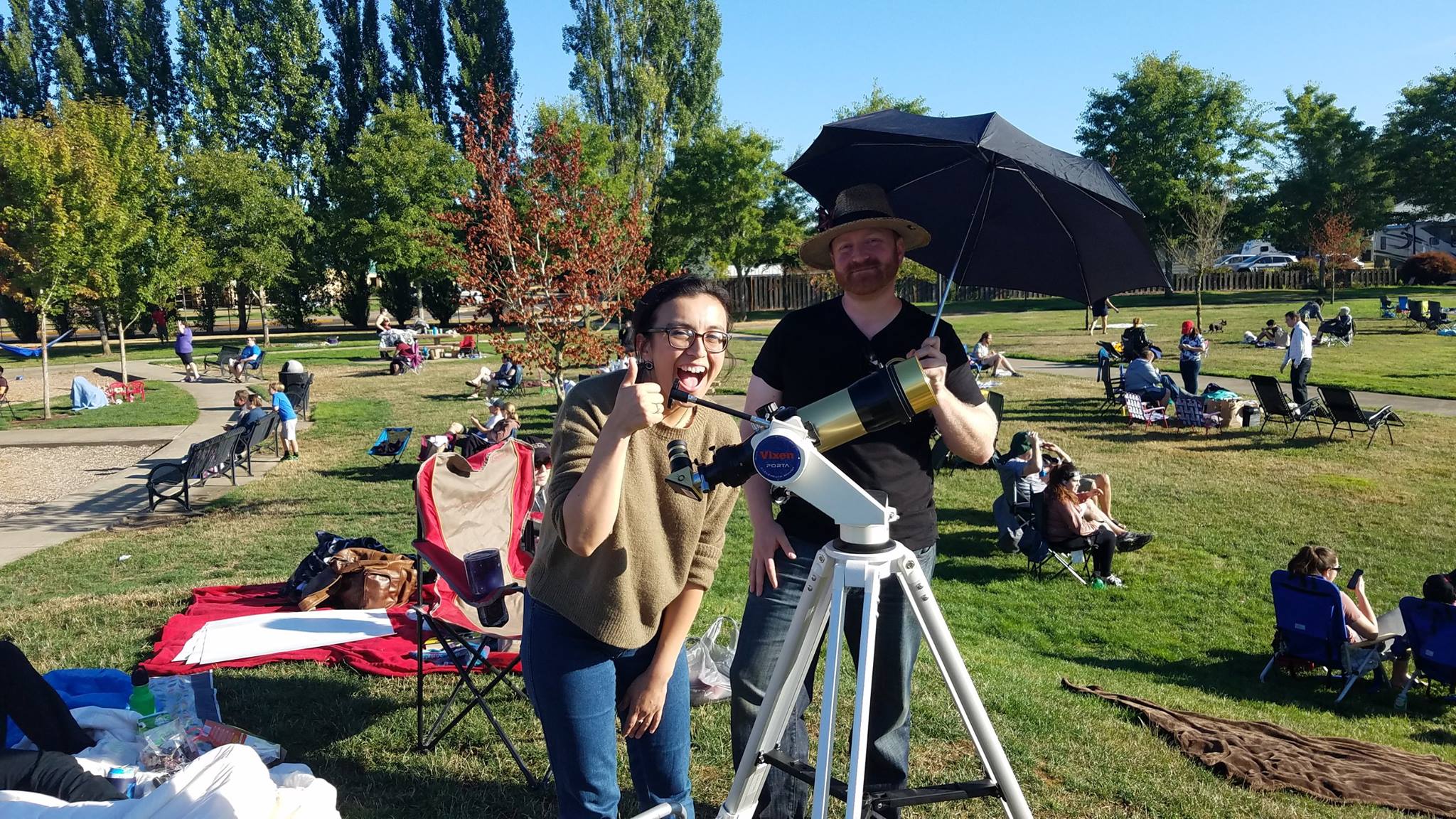 Over the summer most of the state and many parts of the nation prepared to witness a truly historical event – the Aug. 21 total solar eclipse.
The spectacular moment will be the focus of a special look back at the MHCC Planetarium, in an upcoming show titled "Remembering the Eclipse: An Amazing Event," hosted by Will Blackmore, astronomy instructor at Mt. Hood.
There will be showings on Tuesday and Friday (Oct. 3 and 6) with showtimes at 6 and 7:15 p.m., respectively. Admission is $2 for MHCC students with ID and children, and $5 for other adults.
For Oregonians, it seemed that no matter where you were during the weeks and days leading up to the event, there were people both strategically planning their trip to find the best viewing spot, while others wanted nothing to do with it and decided to stay far away from any highways or potential traffic jams.
In either case, it was difficult to ignore the sheer rarity of this particular phenomena.
For Blackmore in particular, it was a prime opportunity to take some of his students to see the eclipse in its entirety. Since the eclipse reached totality only in select parts of the state – all south of the Portland area, Blackmore invited dozens of his students and their friends and family to join him at Discovery Park in McMinnville to watch the event. About two dozen students joined the gathering, that he knew of.
There were hundreds of other local residents and visitors at the park, many of who got the chance to look through the solar viewing telescope Blackmore had brought along with him. He said his Mt. Hood students enjoyed the unifying feel of gathering with the whole community for the event.
After all the anticipation that had led up to the day of the eclipse, the most exciting part was when totality was reached: The moment the sun was completely blocked by the moon, Blackmore said, "people were screaming and howling as they experienced it."
Thankfully for everyone who attended, there was very little concern for the weather as the sky in McMinnville was clear as could be that morning.
As far as actually making the road trip to McMinnville, Blackmore said that the traffic was some of the best that he'd seen in years. On the other hand, the return trip from within the path of totality took several hours for those people who left for home the same day.
Listen to the audio of the interview below, or click here to download