Saints sweep Clackamas, slide into postseason
Playoffs?… Yes, we are talking playoffs, people!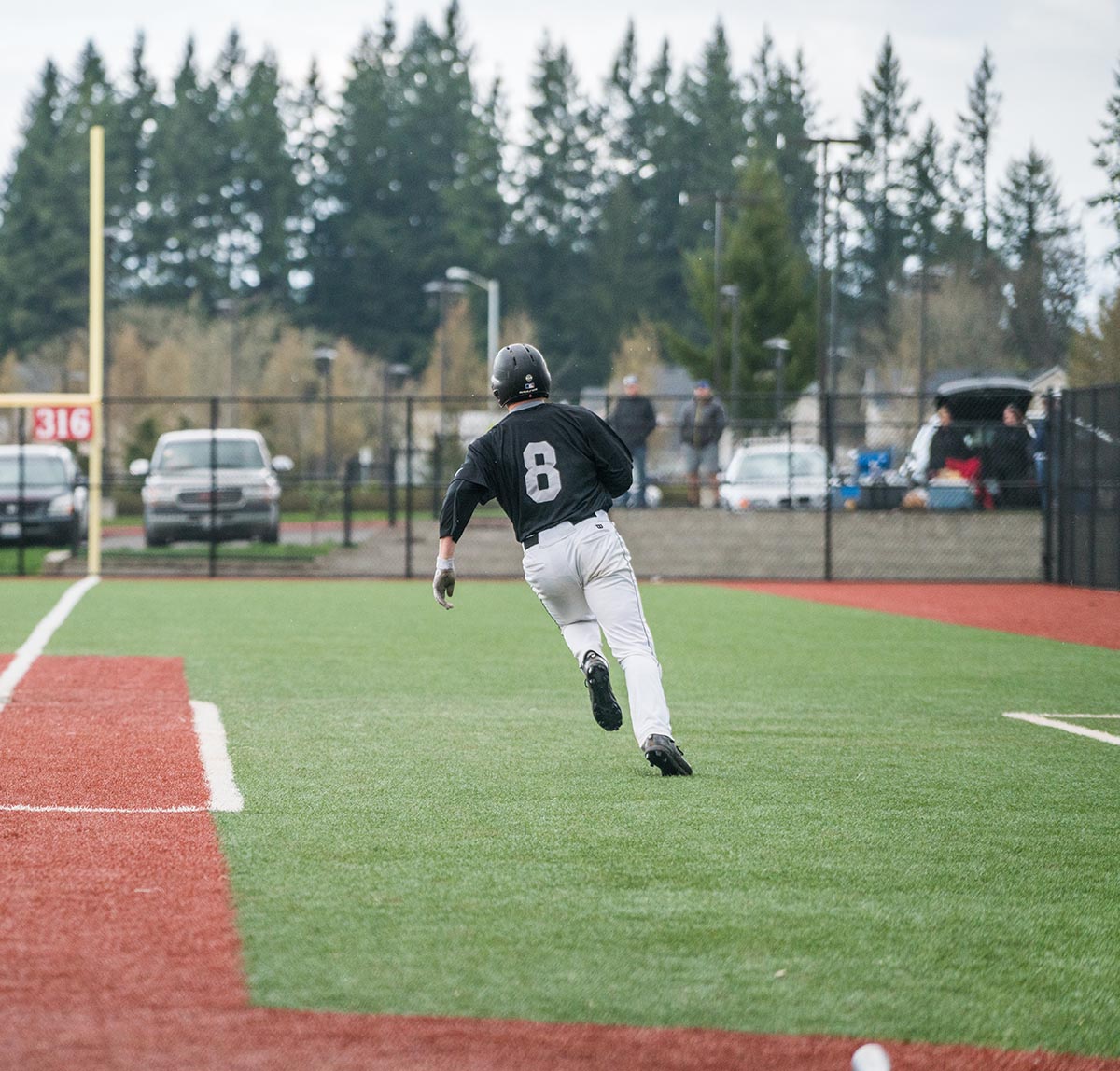 Mt. Hood baseball is back in the NWAC chamionship hunt, and looking to fire on all cylinders at 4 p.m. today in the league's East super-regional, set in Yakima, Washington.
It's a double-elimination bracket, and Mt. Hood faces Edmonds Community College first.
If the Saints win, they will then play Yakima Valley Community College at 7 p.m. If they lose, they will play the loser of an Edmonds-Yakima game in a knockout game, at 1 p.m. Saturday.
In order to move on to the NWAC Championship bracket – featuring the top eight surviving teams, with matchups set in Longview, Washington starting Thursday, May 25 – the Saints must win three games straight, or with just one loss along the way. If the Saints do move on, they would play the No. 1 seed from the West Region, host team Lower Columbia.
That's still a week away, so let's not get ahead of ourselves.
The Saints finished 15-23 overall on the regular season, with a .500 record of 12-12 in South Region play.
They won their last four straight, sweeping Clackamas Community College on Sunday and Monday, which lifted them into the third spot in the South Region, and into the playoffs. Going from a tight race last week with Chemeketa, Clark, Southwestern Oregon and Clackamas, Mt. Hood overcame the challenge, and finished strong.
Two of the victories were one-run games that Mt. Hood won, 1-0 and 2-1. It was easy to tell a lot was on the line and that these were big-time games for both teams, making a late playoff push.
The other two games were not as close, as the bats were a lot better for the Saints, getting them 6-2 and 9-4 wins.
This makes the third consecutive playoff appearance for Mt. Hood, after Saints were South Region champion
s the last two years. It will be a tough go-round this time, as both Edmonds (No. 4 seed from the North Region) is 29-13 on the season, and Yakima Valley (No. 2 in the East Region) is 32-16 on the season, look like a mismatch, on paper, at least.
But the Saints come in on a hot streak, and will take their best shot. They will hope for a better result against Edmonds, who smoked them 7-0 in the their only meeting this season, back on March 18.
The Saints have not played Yakima this year.